Matter of Dhanasar replaces Matter of New York State
Department of Transportation (NYSDOT) as the primary
controlling standard for adjudicating EB2/NIW cases.
In a case of major consequence for the adjudication of EB2/NIW applications, on December 27, 2016 the Administrative Appeals Office (AAO) of the USCIS issued a landmark new precedent decision known as Matter of Dhanasar, 26 I&N Dec. 884 (AAO 2016). Dhanasar "revisit[ed] the analytical framework for assessing eligibility for 'national interest waivers'" in the EB2/NIW context. Dhanasar found that the assertions of multiple and conflicting standards articulated in the prior controlling NYSDOT decision generated confusion for adjudicators as well as for applicants, and led adjudicators to misinterpret the statutory requirements.

In Dhanasar, the AAO vacated (i.e., rendered invalid) the NYSDOT decision, which had governed and controlled all EB2/NIW adjudications for nearly two decades, and it established a new analytical framework for EB2/NIW adjudications. The new framework requires a successful applicant to prove:

(1) his/her proposed endeavor (A) has substantial merit and (B) has national importance;

(2) the applicant is well-positioned to advance the proposed endeavor; and

(3) on balance it would be beneficial to the United States to waive the requirements of a job offer and use of the labor certification process.

The new requirements of Dhanasar contrast with the old requirements of NYSDOT in multiple ways, the most significant of which are elimination of a requirement to show the U.S. national interest would be adversely affected if a labor certification process were to be required, and a change from needing to prove that the benefits of an applicant's prospective work will be geographically national in scope, to needing to prove that the benefits will be of "national importance."

Dhanasar made clear that "substantial merit" and "national importance" can apply not only to endeavors in science, but also to business, entrepreneurialism, technology, culture, health or education. Further, while "substantial merit" may be demonstrated through economic impact, that is not required, and substantial merit may be demonstrated in other ways too – such as by showing advances in basic science that may not have measurable economic impact.

Legal terms of art, such as "substantial merit," "national importance," "well-positioned to advance," and "on balance would be beneficial" have meanings beyond ordinarily definitions, and the types of documentary evidence that would produce a persuasive and successful application need to be custom-tailored to each applicant's career and personal contributions. Dhanasar still involves subjective determinations made by USCIS adjudicators, and so great care still must be used to assemble and present persuasive evidence. Nonetheless, Dhanasar will make application in the EB2/NIW visa category appropriate to many foreign nationals who previously would not have qualified under the old NYSDOT decision and it institutes a new and broader test for EB2/NIW eligibility.
Powered by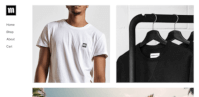 Create your own unique website with customizable templates.